How To Play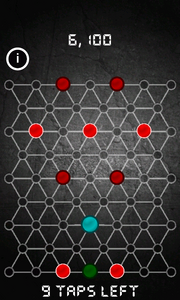 Overview
Tap on the bombs to progress their countdown. When a bomb hits zero it will explode. Some bombs shoot shrapnel, but others are duds.
Tips
Brandon's Pro-Tip: Rack up points by chaining together combos.
Steve's words of wisdom: Ping-pong shrapnel to take out the big ones
Tyler Says: Duds stop combos.
Tip from Nate: Sometimes it's better not to tap on a red bomb.
Use a Mermaid upgrade to trigger every bomb.
Use a Human upgrade to get an additional tap.
Use a Dog upgrade to trigger a random bomb.
Upgrades
General Upgrades
Upgrade
Description
Cost
Auto Submit
Auto Submit can be purchased for each game, and once enabled your scores in this game will automatically be submitted to local and online leaderboards.
x250
x1
VIP Pass
VIP Pass can be purchased for each game and when it is enabled you get to skip the countdown before playing that game!
x500
x1
Star Power
Star Power increases the coins earned per star when completing this game. Instead of getting 5 coins per star, you will get 250 coins per star.
x15,000
x2
Stars
| | |
| --- | --- |
| | 600,000 points |
| | 300,000 points |
| | 150,000 points |
| | 75,000 points |
| | 50,000 points |
Stats
Play Time

How much time have you put into Hexplosion?

Probably not enough!

Only spent time in game is counted, hanging out in the menus doesn't count.

15m 0s
30m 0s
1h 0m 0s
Games Played

The number of times you have played Hexplosion since purchasing this stat

You must finish a game for it to count.

10
50
150
Furthest Round

The furthest round you've made in to in Hexplosion.

10
20
30
Bombs Exploded

The number of bombs exploded in Hexplosion.

100
500
1,500
Biggest Combo

The biggest combo you achieved in Hexplosion.

7
14
21
Puzzle Solutions
Main article: Hexplosion Puzzle Solutions
Comments
Community content is available under
CC-BY-SA
unless otherwise noted.