How to Play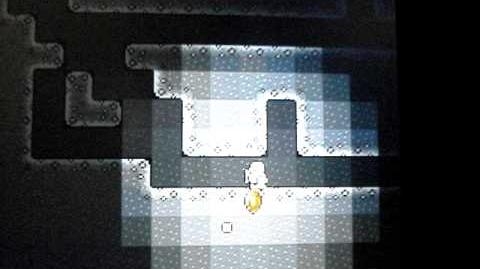 Dig deep into the moon to get gems. Return to the ship with the gems to cash them in for score, coins, and prizes.
Check out the Tutorial under 'How to Play' for instructions
Tips
Tip from Nate: Upgrade your radar to see gems from farther away
Steve's Words of Wistom: Upgrade your fuel, energy, life support and inventory capacities to avoud having to return to the ship.
Brandon's Pro-Tip: Upgrade the gun to dig throught the dirt much faster.
Tyler Says: If you need a new mine, select 'Abandon Mine' from the main menu.
Upgrades
Consumables
Description
Cost
Craftitude Recipie
Health Potion

Recovers 10 HP

On Sale now!

x100
x1(100)
+ +
(Makes 136)
Disintigrator Battery
Refills the energy in the disintigrator ray gun.
x50,000
x5
+ +
Jetpack Fuel Tank
Refills the Fuel in the jetpack
x50,000
x5
+ +
Oxygen Tank
Refills the air in the life support.
x50,000
x5
+ +
Beam Upgrades
Description
Cost
Green Beam
Your basic disintigration ray
Free
Red Beam
Upgrades your disintrigration ray, so you can mine the moon faster
x20,000
x2
Blue Beam
x100,000
x10
Golden Beam
x500,000
x50
Platinum Beam
x5,000,000
x500
Energy Upgrades
Description
Cost
Basic Battery
Basic power for your disintigration ray.
Free
Efficient Battery
Upgrades the energy reserves for your disintigration ray.
x20,000
x2
Enlarged Battery
x100,000
x10
Nuclear Battery
x500,000
x50
Cold Fusion Battery
x5,000,000
x500
Jet-Pack Upgrades
Description
Cost
Basic Jet-Pack
A basic jetpack to get around in space
Free
Powerful Jet-Pack
Upgrades your jet-pack, so can reach higher places before needing to land
x20,000
x2
Advanced Jet-Pack
x100,000
x10
Rocket-Fueled Jet-Pack
x500,000
x50
Anti-Grav Jet-Pack
x5,000,000
x500
Fuel Upgrades
Description
Cost
Basic Fuel Tank
A basic fuel-tank to power the jetpack
Free
Efficent Fuel-Tank
Upgrades your Jetpack's fuel-tank so it can be used more before running out
x20,000
x2
Enlarged Fuel-Tank
x100,000
x10
Dual Fuel-Tank
x500,000
x50
Experimental Fuel-Tank
x5,000,000
x500
Life Support Upgrades
Description
Cost
Basic Life Support
A basic life support system
Free
Improved Filtration
Upgrades your life support system, so you can stay away from your ship longer.
x20,000
x2
Enlarged Tank
x100,000
x10
Two Oxygen Tanks
x500,000
x50
Advanced Life Support
x5,000,000
x500
Radar Upgrades
Description
Cost
Basic Radar
A basic radar to detect gems on the moon.
Free
Improved Radar
Upgrades your radar system, so you can detect gems deeper in the moon
x20,000
x2
Advanced Radar
x100,000
x10
Alien-Tech Radar
x500,000
x50
Deep-Mining Radar
x5,000,000
x500
Inventory Upgrades
Description
Cost
Basic Backpack
A basic Backpack to collect gems in.
Free
Large Backpack
Upgrades your backpack, so you can hold more gems before returning to your ship.
x20,000
x2
Advanced Backback
x100,000
x10
Extra Backpack
x500,000
x50
Shrink-Ray Technology
x5,000,000
x500
General Upgrades
Upgrade
Description
Cost
Auto Submit
Auto Submit can be purchased for each game, and once enabled your scores in this game will automatically be submitted to local and online leaderboards.
x250
x1
VIP Pass
VIP Pass can be purchased for each game and when it is enabled you get to skip the countdown before playing that game!
x500
x1
Star Power
Star Power increases the coins earned per star when completing this game. Instead of getting 5 coins per star, you will get 250 coins per star.
x15,000
x2
Stats
Play Time

How much time have you put into Moon Miner?

Probably not enough!

Only spent time in game is counted, hanging out in the menus doesn't count.

15m 0s
30m 0s
1h 0m 0s
Games Played

The number of times you have played Moon Miner since purchasing this stat

You must finish a game for it to count.

10
50
150
Score From One Mine

Value of gems mined from a single moon.

10,000
100,000
1,000,000
Deepest Gem Collected

Deepest Gem found, collected, and returned to the ship.

250
1,000
5,000